Tottenham
"You never know" – Agent confirms Tottenham's interest in striker
Tottenham are interested in acquiring the Feyenoord striker, according to Santi Gimenez's agent, before the transfer season closes.
Just days before their Premier League debut against Brentford, Tottenham finally completed the sale of Harry Kane to Bayern Munich for a staggering £100 million.
Ange Postecoglou experienced a major blow when he lost his primary striker only days before the season began, giving the team less than a month to find a suitable substitute.
Alejo Veliz, a 19-year-old striker from Argentina, is the only player Tottenham has signed so far, and he is in no way thought of as a Kane successor.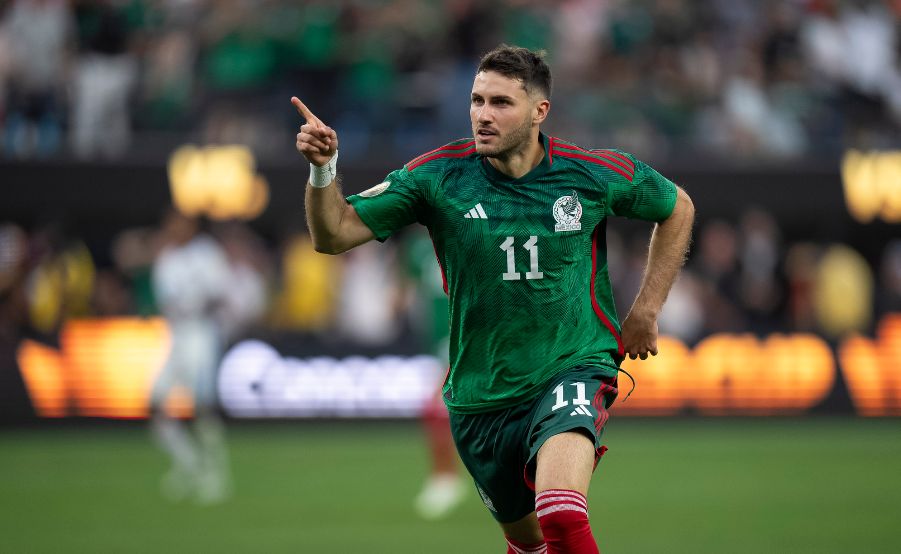 They have been linked with a number of strikers including Jonathan David and Gift Orban. A number of reports have suggested over the last week that Tottenham are expected to make a formal move for Orban before the window shuts.
The latest name to be linked with Spurs now is Feyenoord's Santi Gimenez. His agent Morris Pagniello revealed the Tottenham are among the many clubs interested in signing the player.
The departure of several strikers to Saudi Arabia has created a shortage of options on the market, and Morris Pagniello highlighted that Santi Gimenez is considered one of the top players in Europe.
Morris Pagniello said to Medio Tempo:
"Santi is one of the Top 10 players in Europe […] and now with the departure of many strikers who went to Saudi Arabia, there are few on the market." 

"So even Tottenham [are interested]; I have a friend who trains there and there are many clubs that would like to have Santi this season.

"There are still 10 days to go on the market, in football you never know, I hope I can support him, but the boy is doing very well."
The Mexican international has scored 24 goals and assisted 3 in 48 appearances for the Dutch club. He also has 4 goals in 18 appearances for the National team.