Tottenham Hotspur has been taken by the scruff of the neck by Ange Postecoglou and transformed into something like a top team in a very short period of time.
Spurs' future didn't look promising at the end of the previous season because they hadn't qualified for any European competitions.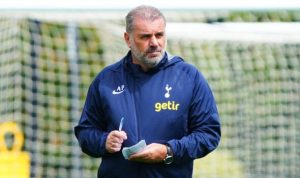 In fact, the fan base's response to Postecoglou's hiring at Tottenham was conflicted.However, given his incredible start at the club, there won't be many Spurs supporters who doubt what Big Ange can accomplish today

The League Cup loss has been Postecoglou's sole unfavorable aspect so far.

If anything, it demonstrated how much work remains to be done to determine Tottenham's depth throughout the ensuing transfer windows.

The rest has been wonderful. It's been fun to watch the football, and the team is unified, the offense is risky, and the defense is strong.

Postecoglou should also be commended for providing each Spurs player a fresh start and the opportunity to shine throughout the pre-season.
One of the major winners is Yves Bissouma. He had a positive attitude and a smile when he arrived for pre-season, and things have only gotten better.
He has over ten interceptions, over ten made tackles, and over ten successful take-ons so far this season, making him the only player in Europe's big-five leagues (Squawka).
And on Friday night, Bissouma made an amazing contribution to Mali's 4-0 victory over South Sudan in their Africa Cup of Nations qualification match.
The Spurs star advanced to the byline, outclassed a number of the opposition's players, and even eliminated the goalkeeper by dragging him away from the net and to the ground.
The fourth goal of the game was then easily scored by Nene Dorgeles after Bissouma squared the ball for her.
Postecoglou, who gave his player an opportunity at the club level, will undoubtedly be extremely pleased with how his player is going.
To assume Bissouma couldn't somehow join Antonio Conte's team… His early performance is deserving of Player of the Season.